Meet The Team
---
Rachel Namowiez | Chiropractic Financial Specialist

Rachel is the very patient and consistent billing specialist who assists you in our chiropractic office.  She helps create the most convenient and affordable financial arrangement for patients, whether the patient has chiropractic insurance benefits or not.  Her goal is to create a worry-free financial arrangement, so that the patient can focus on getting better with their chiropractic care!
Chiropractic is a way of life for Rachel and her family; it all started for her in 1996 in Waterford, CA.  Rachel started as a chiropractic assistant in her early twenties, and fell in love with all the health benefits chiropractic offered her and her family.  Her family lives very healthy lives free of medication, free of vaccinations, and thrive with consistent chiropractic care.  Her children have been adjusted since birth and rarely, if ever, have contracted a cold or flu.  Chiropractic has corrected ear infections, scoliosis, anxiety issues and even assisted in lowering high blood pressure for her family.
---
Erin Perez | Functional Medicine Coordinator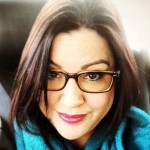 Erin is your guide at The Beech Center for Functional Medicine.   She helps functional medicine patients in scheduling their appointments, making sure they have their supplements, and helping with any labs needing to be performed. She works closely with Dr. Beech to help patients through their recovery.  Since she has started working The Beech Center for Functional Medicine she has greatly enjoyed seeing patients get the results they were looking for, as that journey can sometimes be difficult, it is necessary to have a good foundation of support. She loves seeing patients recover and restore their health at The Beech Center for Functional Medicine.
Erin received her Exercise and Sport Science degree from Oregon State University in Corvallis, Oregon.  Through the years she spent much of her time in restaurants, helping open new restaurants, manage them, and continue great customer service.  Her jobs have taken her cross-country to Florida and back to the West Coast, spending time from Orange Country, CA to Seattle, WA.  The restaurant life still thrives in her, but her passion for health care has taken over.
In her spare time, Erin enjoys playing in her backyard with her two dogs, Stella and Porter. She also considers herself a foodie and loves going to dinner with her family and friends, trying out new restaurants and expanding her palate.  She can't wait to travel the functional medicine path with you!
Call us today to schedule your appointment! (209) 667-9555