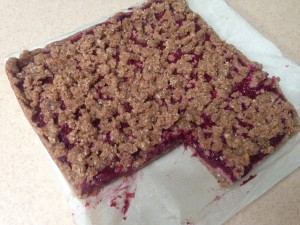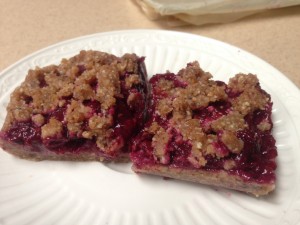 Congratulations! Today is day 9 of our FED UP Challenge. We have a sweet and delicious recipe to share with you inspired by our beloved patient, Lisa Cowen. In addition to being bliss for your taste buds, this delicious treat packs some sound nutrition, can be made in less than 15 minutes and has NO ADDED SUGAR!! NO ADDED SUGAR!
By contrast, check out the sugar content of these popular "healthy" snacks: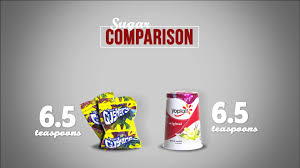 Yikes!!
Again these bars have NO ADDED SUGAR!
Allow me to highlight a few of the nutritional benefits found in some of the ingredients.
First up: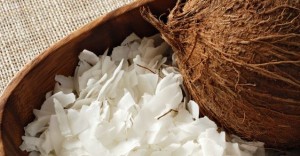 Dried coconut. Not only is dried coconut easy to eat and delicious, it is healthy for our bodies for many reasons. Coconut is high in Lauric Acid which contains antibiotic and anti-viral properties and is toxic to a wide host of viruses and parasites. Coconut naturally boosts your metabolism and immune system, aids in digestion, and supports heart health.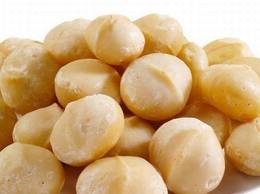 Macadamia nuts.
These little beauties not only pair deliciously with dried coconut but also offer more heart health benefits due to being a rich source of minerals, especially Selenium. Selenium is an important anti-oxidant and cardio-protective mineral. The cashews found in the base of the recipe also provide these same anti-oxidant benefits.
While each ingredient included in this yummy easy-to-make recipe offers health building whole food nourishment for our bodies, we will only highlight one more.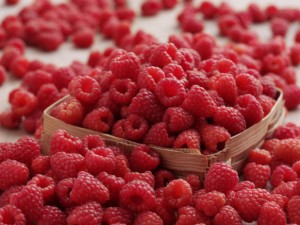 Raspberries!
These gorgeous red gems are truly like rubies to our bodies! Low in calories, high in anti-oxidants, rich in fiber, and bursting with flavor. Raspberries are heavy hitters packed with Vitamins C, B-6, A, and E as well as Potassium, iron, copper, and magnesium. Lastly, raspberries have substantially high levels of Phenolic Flavonoid Phytochemicals–big words that mean big health benefits against cancer, inflammation, aging, and neuro-degenerative disease.
What can be better? The recipe of course!
SUGAR FREE RASPBERRY BLISS BARS
Base:
1 1/2 Cup Dried Coconut
1 tsp. Vanilla
1/2 tsp. Cinnamon
1/4 tsp. Nutmeg
1/8 tsp. sea salt
1 heaping Cup raw Cashews
1 Cup Macadamia Nuts
14 Medjool Dates
2 Dried or fresh dates
1/2 small nectarine
-Put all above ingredients in a food processor or blender and process until broken down and incorporated. Reserve 1 cup of base mixture for topping. Pat the remaining mixture into a parchment lined 8 X 8 baking dish. Put in refrigerator to set up.
Filling:
2 heaping Cups of Raspberries (can use 1 c Raspberries and 1 c mixed berries)
7-9 dates
2 tsp. Chia seed
-Blend the raspberries, dates, and 1 tsp. Chia seed for approximately 1 minute. Pour into a bowl and mix in the remaining 1 tsp. of chia seed. Allow to rest for 5 minutes then pour the raspberry mixture over the base layer. Crumble and sprinkle the reserved base layer over the top of the fruit.
-Refrigerate for 1 hour to firm up.
***EAT AND ENJOY WITH NO GUILT!!
Try them and let us know what you think by leaving a comment below. I believe you all will be thanking Lisa for sharing this wonderful treat. It is a Beech Family Favorite!
If you have a favorite healthy recipe, please leave it in the comment section
to share with others.
Stay sugar free….